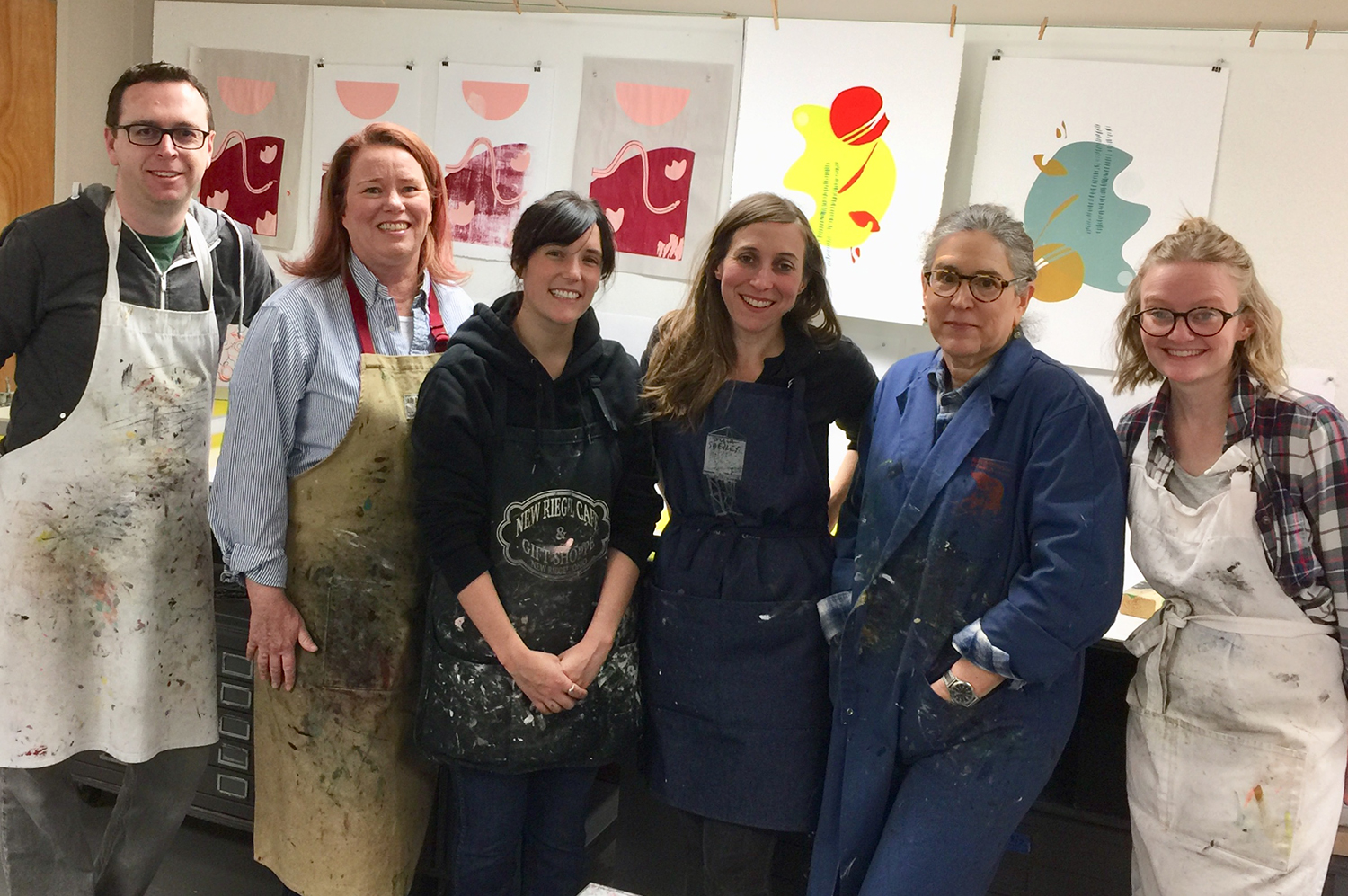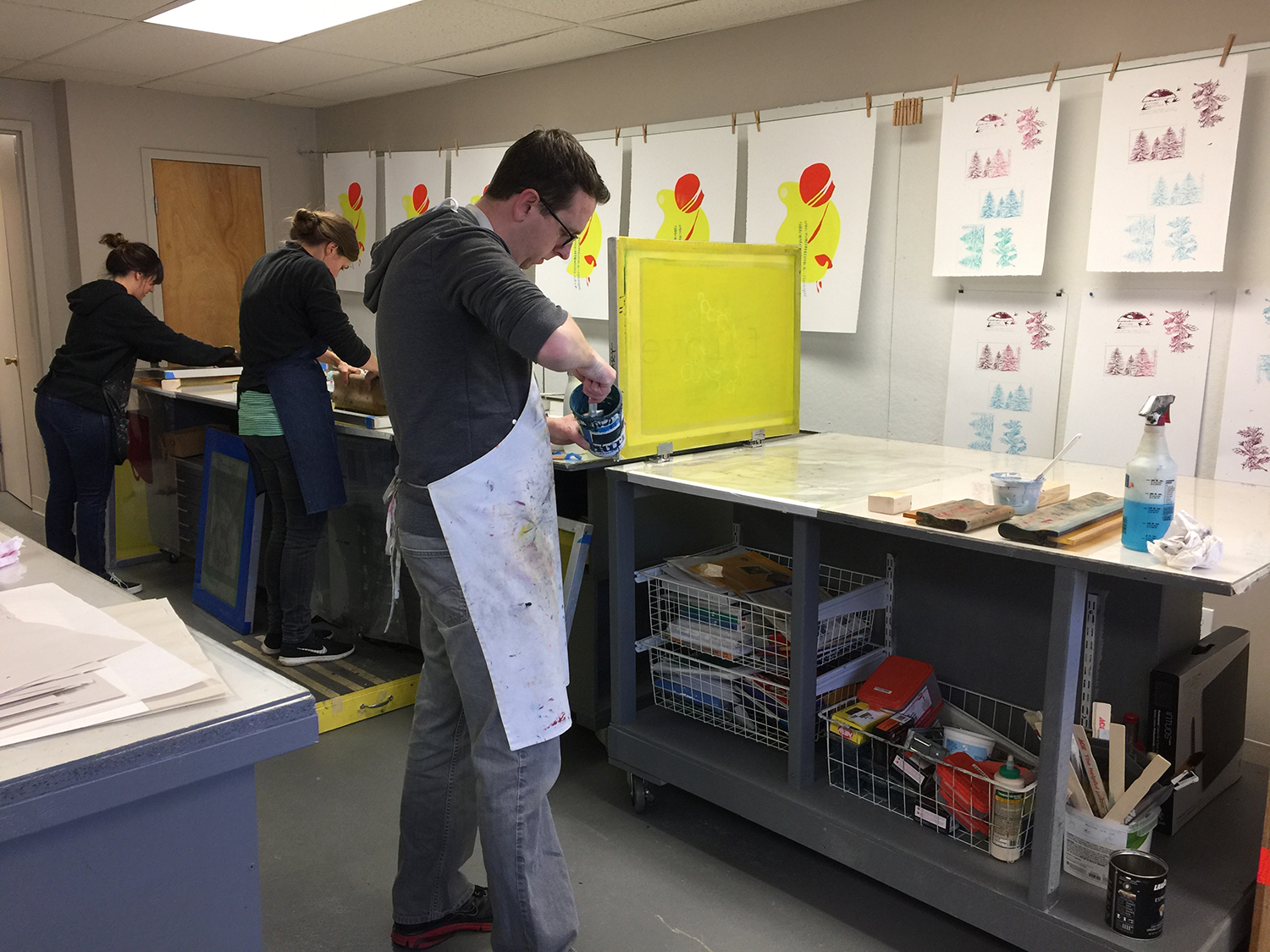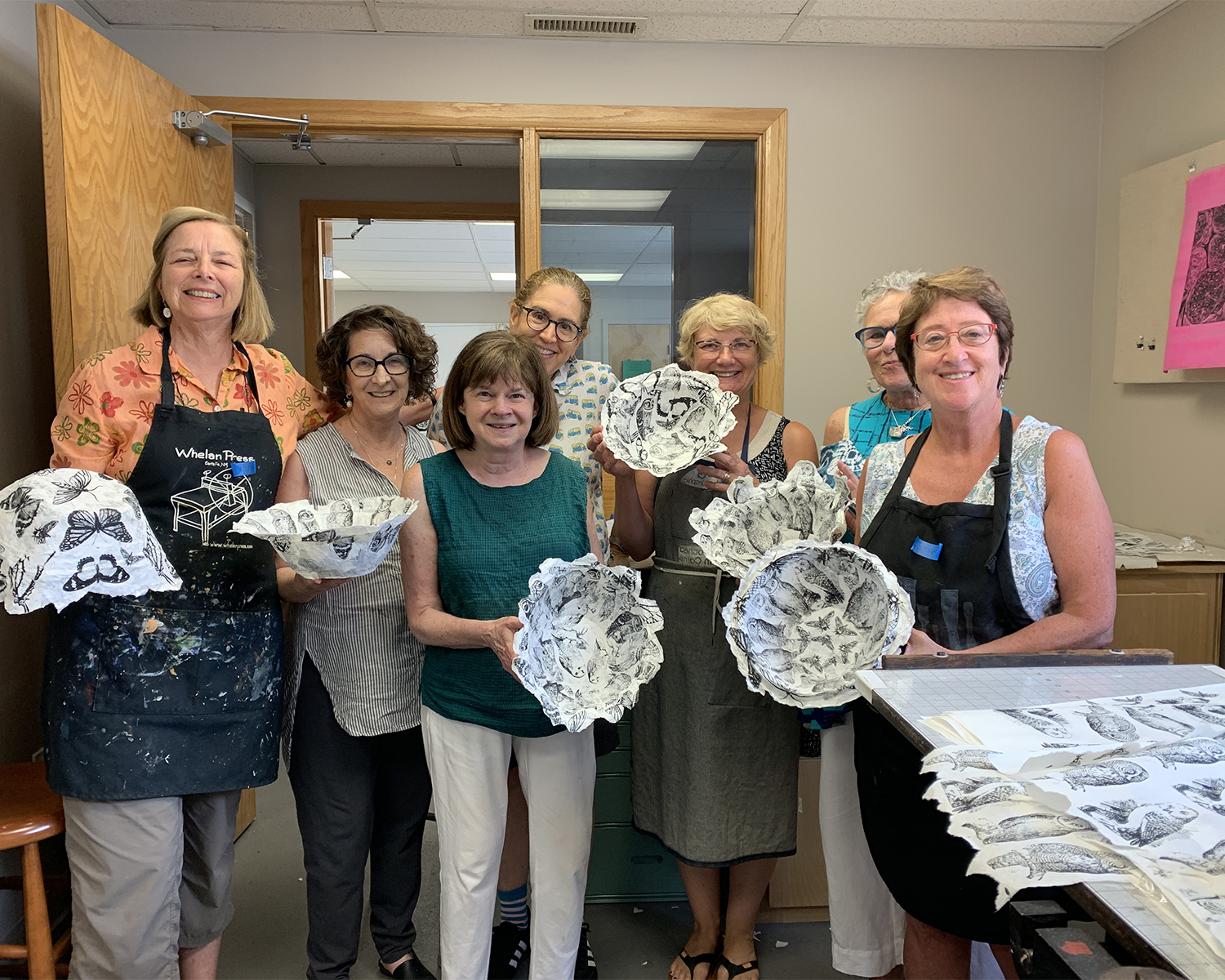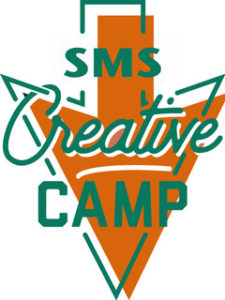 Shepherd & Maudsleigh Studio offers creative workshops at all levels in silkscreen printing, monoprint, transfer printing, artist books, colograph, papier mâché, sculptural sewing, indigo dying.
We customize our workshops to suit our clients' requests from just a few hours to multi-day offerings. Events are geared to the attendee's skill level and interests. The studio can supply meals and snacks.
Average group size is 8 but we have conducted classes for a few as 3 and as many as 18 participants.
Our afternoon at Liz's studio was fantastic ― we learned things, we made things, and we had so much fun. Liz and her team were super organized, patient, helpful, and knowledgeable. Our team got a chance to create, relax, and bond in a way we'd never done before. The experience alone was worth it, but everyone also left with the great things we made. 
– America's Test Kitchen
I want to thank you and your team again for such an amazing evening. We had so much fun and the team won't stop talking about it today. Everyone has come to me and talked about how they loved it and want to do it again. We are also going to take everyone's prints and hang it in our office to show off our new "skills"  And you guys were amazing teachers, and so patient. So from the entire team THANK YOU!!!!
 
We will certainly do this again soon, it is so addicting!!! So I will see you in the nearest future!
– Cambridge Biomarketing
Thanks again for all of your efforts on the printmaking technique class. It was a unique experience for those of us who haven't gone to art school but have strong interest in print and works on paper. The session was well planned and amazingly executed. Hopefully we will all get to do this again.
-D.P. Quincy, MA