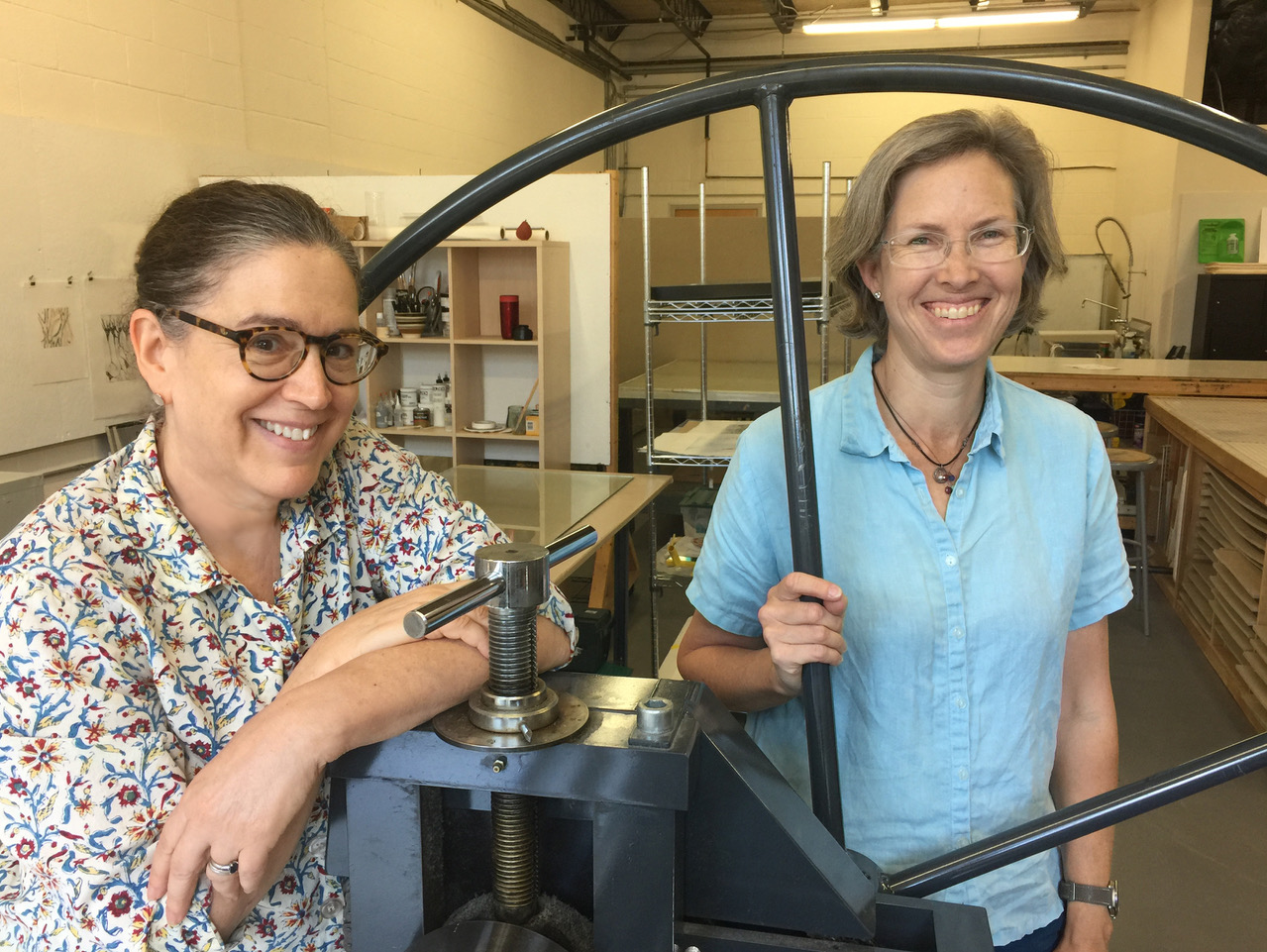 Liz Shepherd (left) and Rebekah Lord Gardiner (right)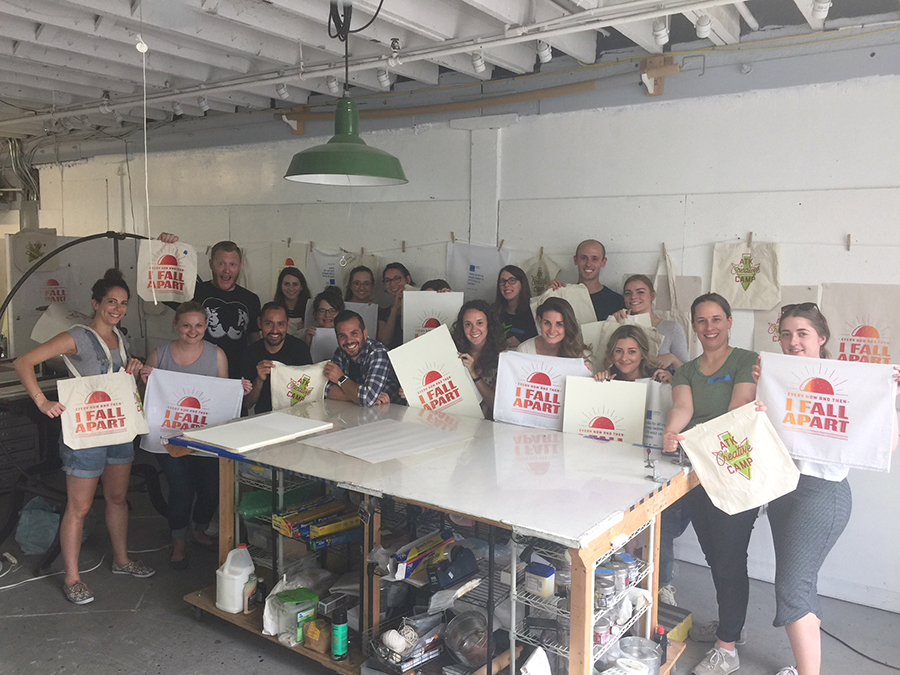 Shepherd & Maudsleigh Studio is a 6000 square foot space that is a large printmaking studio with an adjacent space with studios for artists of all disciplines. The printshop is equipped with four etching presses, aquatint airbrush, ferric chloride etching tank, photo etching exposure unit. It is also one of the few places in the Boston area where artists have access to a fully equipped and spacious silkscreen studio. By mid March 2019 the studio will be equipped for printing yardage: it will have an 11' padded silkscreen table and the corresponding silkscreens, exposure unit and washout booth for textile artists as well as those who would like to learn how to print yard goods.
The printmaking studio provides most of what an artist needs to get started including all clean up supplies, a basic supply of inks, small tools, grounds and brayers as well as squeegees, scoop coaters, photo emulsion etc. A flat file drawer is provided as well lockable cubbies for monthly renters. Artists are responsible for their paper, specialty inks and plates.
The adjacent artist studios are clean, quiet and well-lit spaces for professional artists seeking studio space. Interested artists should request a tour by appointment.
Liz Shepherd, an artist who ran Shepherd Studio, a popular South End (Boston) printshop is a member of the Boston Sculptors Gallery and the Boston Printmakers. www.lizshepherd.com Shepherd teaches small silkscreen workshops as well as traditional etching techniques, photo-etching, woodblock, pronto plate litho and monotypes.
Rebekah Lord Gardiner of Maudsleigh Editions is a printmaker and bookbinder. She ran the production unit at the Fabric Workshop and Museum in Philadelphia as well as assisted the master printers with guest artists. Lord Gardiner will teach fabric printing workshops and can assist printmakers interested in making books of their prints. www.rebekahlordgardiner.com
On occasion Shepherd & Maudsleigh Studio invites guest artists in to teach workshops. Recent guest artists have been Christiane Corcelle (carborundum printing) Peter Madden (artist books) and Amanda McCavour (experimental surfaces: textiles).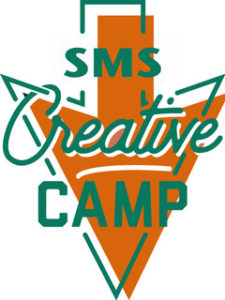 Shepherd & Maudsleigh Studio offers creative workshops at all levels in silkscreen printing, monoprint, transfer printing, artist books, colograph, papier mâché, sculptural sewing, indigo dying.
We customize our workshops to suit our clients' requests from just a few hours to multi-day offerings. Events are geared to the attendee's skill level and interests. The studio can supply meals and snacks.  Click here for more information.
Please enter your email to subscribe to our newsletter.