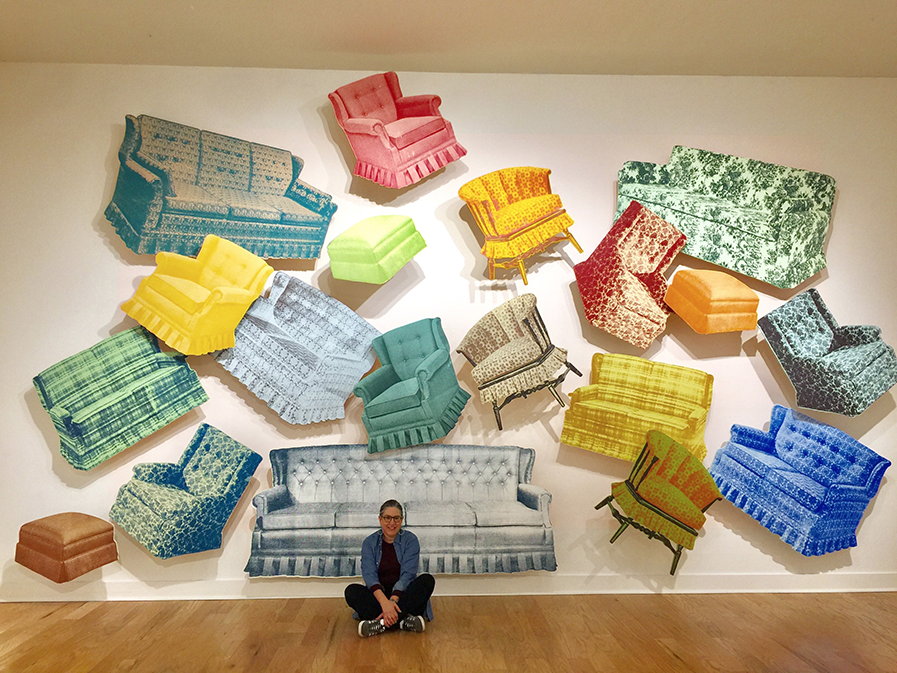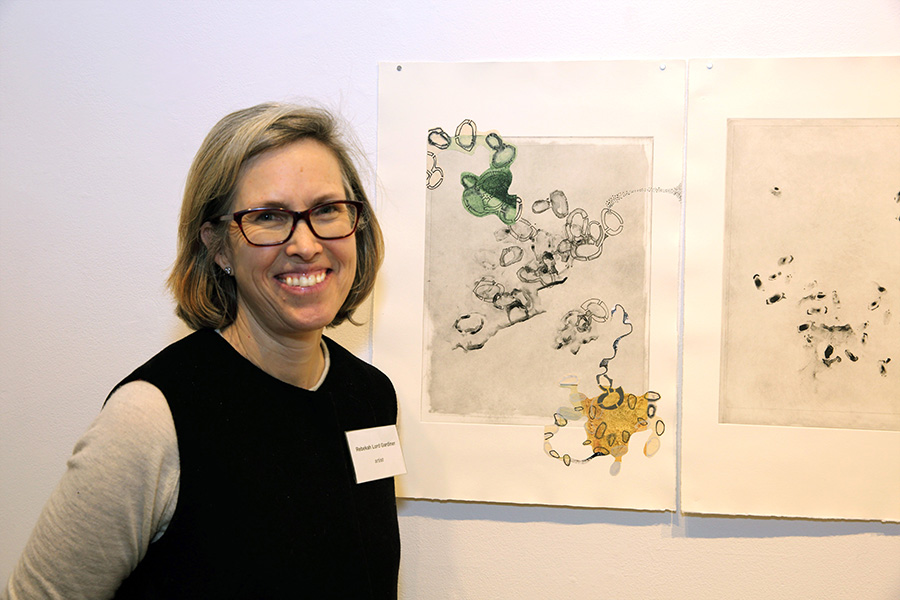 Liz Shepherd
Liz Shepherd is a sculptor and printmaker. Recent solo exhibitions have been at The Boston Sculptors Gallery, Artpace's Hudson (Show)Room in San Antonio, Texas, the Scuola Internazionale di Grafica in Venice, Italy, the Trustman Gallery at Simmons College, the Boston Sculptors Gallery. In 2014, she participated in exhibitions at the Hanoi (Vietnam) Contemporary Arts Center, the Q'orikancha Museum in Cusco, Peru, the Icelandic Printmakers Gallery in Reykjanik. Shepherd has also been included in exhibitions of the Royal Academy of Painters and Printmakers at the Bankside Gallery in London and with the Los Angeles Printmakers.  In 2014 she was awarded a Traveling Fellowship from the School of the Museum of Fine Arts, Boston.  Shepherd was a resident artist at the Society of Arts and Crafts in Boston in 2017.
Shepherd's work is in the permanent collections of the Museum of Fine Arts, Boston, The Edinburgh College of Art (Scotland), Syracuse University, The Bernard A. Zuckerman Museum of Art in Kennesaw, Georgia, the Hanoi (Vietnam) Contemporary Arts Center, the Boston Public Library, Children's Hospital, Boston and numerous corporate and private collections.
Rebekah Lord Gardiner
Rebekah is a mixed media artist focusing on printmaking and textiles. She has exhibited in solo and juried shows at The Bromfield Gallery, The Umbrella Community Arts Center, and Concord Art, while also actively participating and exhibiting with the sculpture community of Maudslay State Park in Newburyport, MA.