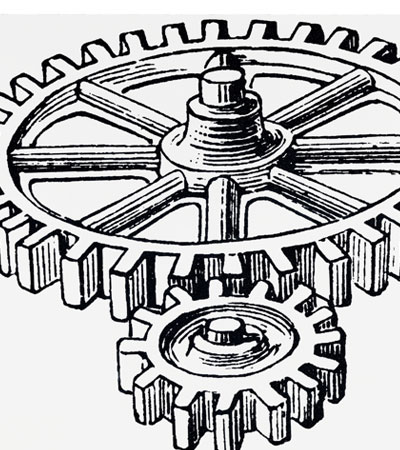 To register, please email us for more detailed information. Please note, all registrations are non-refundable.
Introduction to Silkscreen
This two – day class is offered two times:
Monday, July 8th and Monday, 15th
Wednesday, August 7th and Wednesday, 14th
Instructor: Liz Shepherd
Cost: $250 for each two day session
If you compare a digital print and a screen print of the same imagery next to each other you will see a vast difference! Screen printing offers layering techniques that graphic artists know from Photoshop but the silkscreen results are infinitely more interesting in their imperfections, more tactile and more attractive. This workshop will focus on making layered, multi colored screen prints. Juxtaposing multiple screens, images can be created that are dramatic and unexpected. We will be paying particular attention to mixing transparent colors and layering them. Workshop attendees will be provided with guidelines for image creation. Class is limited to four participants.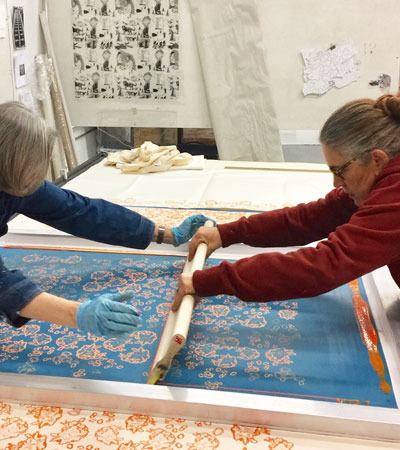 Large Scale Textile Printing
June 1 and June, 2, , 10 to 4
Instructors: Rebekah Lord Gardiner and Liz Shepherd
Cost: $350.00
This workshop will include demonstrations of how to print and register a repeat pattern, mix textile inks, and discuss many wonderful things one can create on a fabric printing table. We will also team print fabric yardage. The focus will be on process. Participants will take away samples we have printed which demonstrate multiple techniques. This workshop will be capped at 4 participants. Workshop fee of $350.00 includes all materials. Interested parties should reserve with a non-refundable check or VENMO payment. Prior experience with silkscreen printing is advised.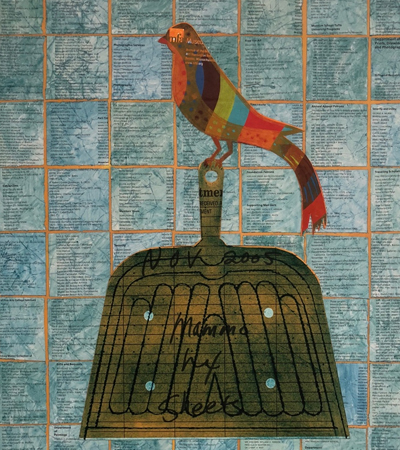 Fabulous Failures!
June 19th, 10am to 4pm
Instructors: Joan Shrier
Cost: $95 plus $20 materials fee
Dig out those old prints or other works on paper that you have piling up! Learn exciting techniques to turn these prints into new work with collage, paint, ink, and additional printmaking. We will talk about what makes a good composition and discuss how to obscure areas in your pieces that do not "work" while adding elements that do.  Bring in your old prints, handmade papers, maps, letters, stamps, pastels, watercolors, crayons, etc. A full list of suggested materials will be sent to participants. We will use artist's wood panels (provided) and papers as our base to create new artworks. All levels welcome.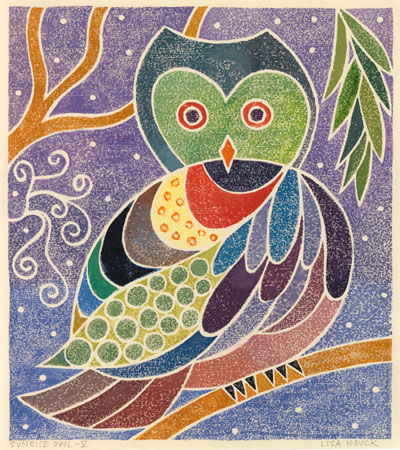 White Line Woodcut Printmaking
June 22 and 23, 10 to 3
Instructor: Lisa Houck
Cost: $250 plus $25 materials fee
When this technique was invented in Provincetown over one hundred years ago, it was a way
to make Japanese Woodblock printing easier. Instead of carving a separate block for each color and registering the blocks,
all of the colors are on one block. Each area is hand painted with watercolor, making this a type of printing that is very painterly.
We will carve a line drawing into a pine board and then spend our second day learning how to print your woodcut with watercolors.
It was invented in Massachusetts, and the tradition is being carried on by a number of artists in the area. No press required and you can continue exploring this medium at home. This class is open to all levels. Please come prepared with an idea for an 8" X 10" print. Supplies: $25 per student. Class is limited to 8 participants.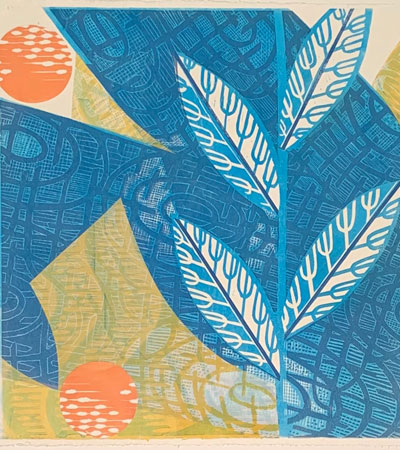 Contemporary Woodcut
June 24 – June 27, 9 to noon, studio access until 5pm
Instructor: Julia Talcott
Cost: $400
Enjoy a four-day immersion into an absorbing age-old printmaking process.  We will carve and print woodcuts using classic and more contemporary methods to achieve exciting results during this 4-day in-depth Printfest!  We will experiment with one color and with layered images as they emerge from your carved block. Color, composition and texture will all be considered as you explore all the ways relief printmaking can challenge your process. Using Akua non-toxic inks we will combine many blocks or work reductively from one; rotate blocks and utilize stencils to hide and reveal layers in your work. Class time runs from 9am to noon but participants are welcomed/encouraged to stay to work on their own during the afternoon. Class is limited to 8. Please bring your own sharpened quality woodcut carving tools, the rest will be covered in the materials fee. More info upon registration.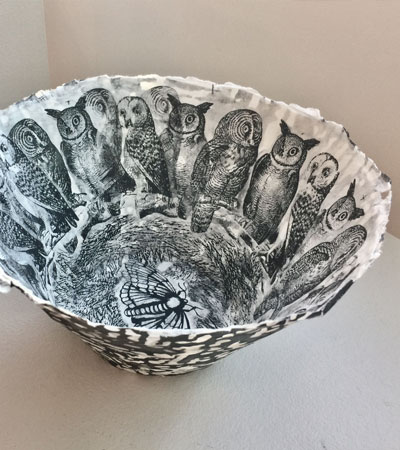 Papier Mâche Bowl Workshop
July 31, 10 to 2
Instructor: Liz Shepherd
Cost: $55 includes materials
Silkscreened Japanese paper (provided) and papier mâché are cast on a form to create beautiful and useful bowls. This workshop is open to all makers, no art experience is required. All materials are provided.
Class is limited to 8 attendees