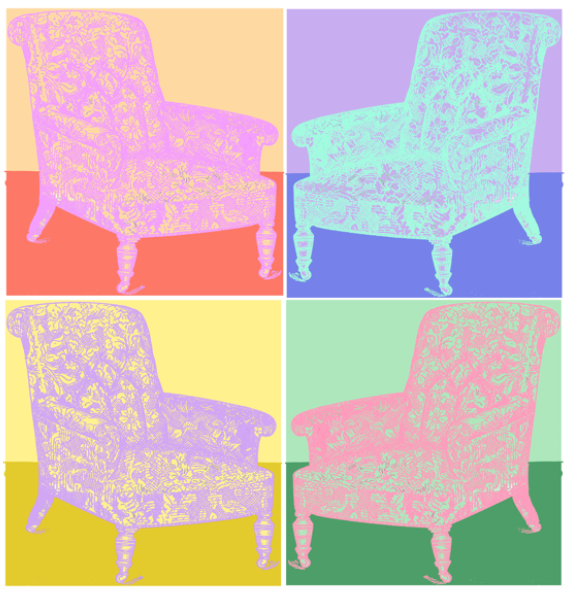 Spring Workshops and Events
Introduction to Silkscreen
Three Wednesdays, May 10th, 17th & 24th
10 a.m. – 3 p.m.
Instructor: Liz Shepherd
Cost: $400
If you compare a digital print and a screen print of the same imagery next to each other, you will see a vast difference! Screen printing offers layering techniques that graphic artists know from Photoshop, but silkscreen results are infinitely more interesting in their imperfections. This workshop will focus on making layered, multi-colored screen prints. Juxtaposing multiple screens, images can be created that are dramatic and unexpected. We will be paying particular attention to mixing transparent colors and layering them. Workshop attendees will be provided with guidelines for image creation. No silkscreen experience required.
Liz Shepherd uses printmaking to enhance objects made of fabric, wood, or paper. She also produces small, hand pulled print editions. In the past 15 years she has exhibited in the United States and internationally. Her most recent solo shows were at Georgetown College, Georgetown KY, Artpace in San Antonio, Texas, Scuola di Grafica, Venice, Italy, at Simmons College, Boston and at the Boston Sculptors Gallery.
Her work is the permanent collections at Museum of Fine Arts, Boston, Edinburgh College of Art, Syracuse University, Boston Children's Hospital, Hanoi (Vietnam) Contemporary Art Center, Boston Public Library as well as numerous corporate and private collections.
Free parking is provided.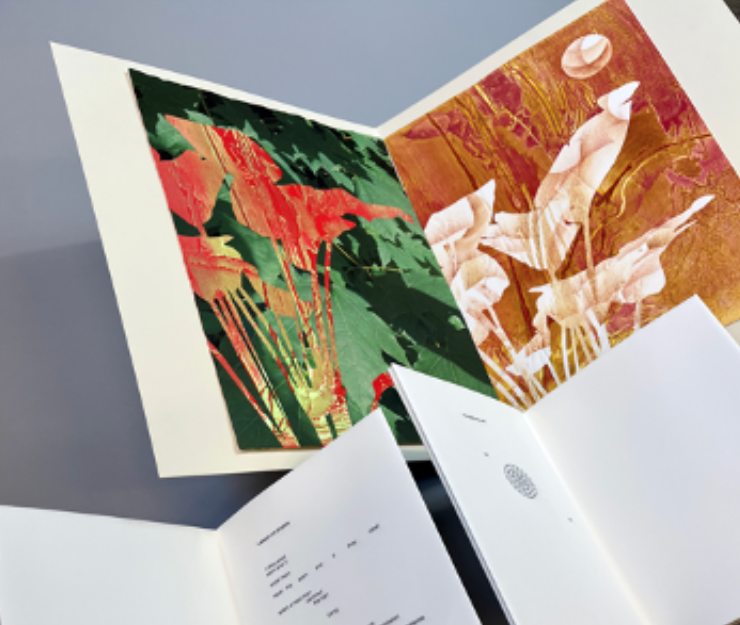 Color for Monotype and Collagraph with Catarina Coelho
Friday and Saturday, May 12th and 13th
10 a.m. – 4 p.m.
$350 for the two day session
This workshop focuses on the fundamentals of color and color interaction using monotype and collagraph printing techniques. Participants explore color mixing strategies for chromatic grays, muted colors, combined saturation, and two-color palettes, while practicing multi-layered printing. Tools and materials for collagraph plate making complete the instruction. Participants will be sent a materials list.
$350 for the two-day session
Born in Lisbon, Portugal, Catarina Coelho is a mixed-media artist whose drawings and printmaking work explore the subject of landscape as a testimonial site of human interaction with a territory. Cartographic spaces, borders, and the problem of the division of the page recur in her work as forms that seek to point out broader
historical narratives. Recent collective exhibitions include Childs Gallery, Boston; Washington Art Association, CT; Danforth Art Museum, MA; Second International Print Biennale, Yerevan; Venice International Art Fair, Palazzo Ca' Zanardi, Venice, Italy; European Contemporary Print Triennial, Toulouse, France. Her work is in several collections including the collection of the Museum of Fine Arts of Boston.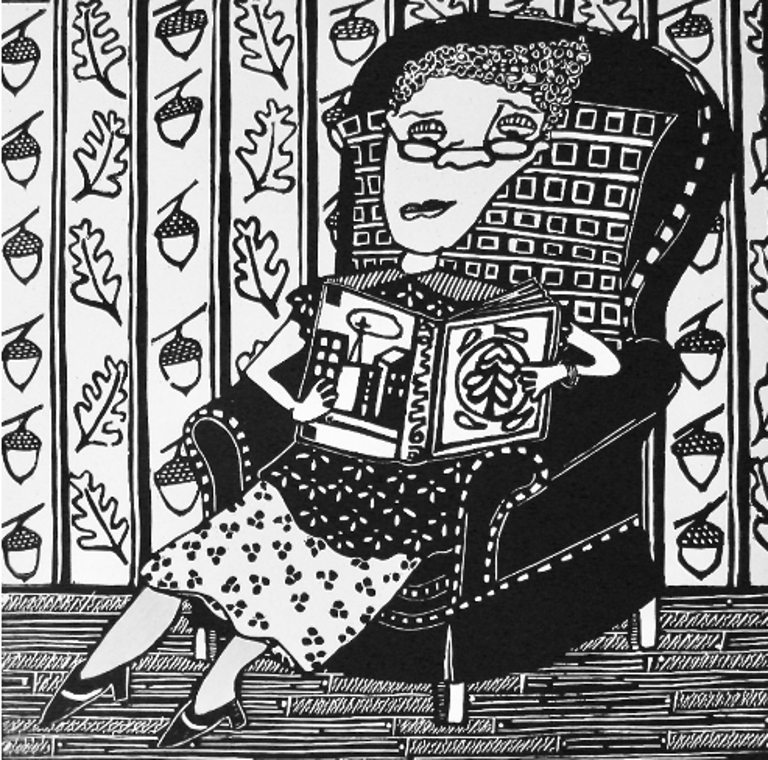 Linoleum Printmaking with Coco Berkman
A Most Portable and Therapeutic Art Making Process
Two Sundays, June 4th & 11th 10am – 3pm
$300 plus a $25 materials fee paid to instructor

This is a chance to learn a magical and user-friendly "hands on" printmaking technique from Coco Berkman, who has been drawing, carving, and printing with linoleum for over 40 years. Participants will explore many technical and aesthetic aspects of relief printmaking. The instructor will bring her own tools that students may use onsite. Since carving a small plate can take several hours, participants will be encouraged to take their plates home to carve over the intervening week between the two Sunday classes. An investment in a superior quality U gouge and V gouge Japanese carving tool is therefore recommended*. Please bring your willingness to learn and a 12" x 12" [or smaller] drawing that you'd like to transform into a beautiful linoleum print. No previous printmaking experience is required.
Cape Ann artist printmaker Coco Berkman creates images that delight her and hopefully others through the process of linoleum printmaking. Inspired by literature, the natural world, and the free play inherent in drawing, she uses sharp Japanese tools to carve images into sheets of linoleum and then prints them one color at a time over several months to complete an edition. Coco studied printmaking at several studios throughout the United States, Ireland, and South Korea. A long-standing member of The Boston Printmakers, her work is in the collection of The Dublin Writers Museum, The Art Complex Museum in Duxbury, and several private collections.
*Tools can be purchased from https://www.imcclains.com/catalog/woodblocktools/josei.htm:
Josei Maru To (u-gouge) any size from 2.0-6.0
Sankaku To (v-gouge) any size from 2.0 – 6.0
Sho To (knife) any size from 2.0 – 6.0 or a mat/utility knife with snap off blade
What people are saying about our workshops
"This is an amazingly equipped and organized space."
"The instructor did a great job describing things and expanding on ideas."
"Detailed explanations, step by step, lots of time and attention spent on individuals' projects/ideas."
"Terrific, very thoughtful and responsive to each member of the group!"
"I loved how Liz explained but encouraged us to experiment and not to be too fussy."
"What a set-up here in Newton for a printmaker!"