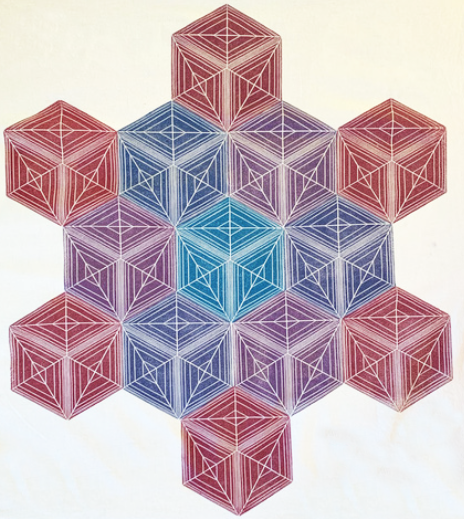 Fall
&

Winter Workshops and Events
Hand Block Printing Fabric
Saturday February 11 (snow date February 18) SOLD OUT
10am – 2:30pm
Instructor: Susana McDonnell
Cost: $75.00 
Come and learn the complete process of making your own hand-block printed fabric items. In this workshop we will create a simple design, transfer, and carve it into a rubber block and print it onto a tea towel. Students will bring home their finished tea towel, their rubber block and a new skill set that they can continue to use indefinitely.
Susana McDonnell is the owner of LinoCave, a Boston-based home studio focused on geometric pattern design and block printing on fabric and paper. She holds a BFA from the New York State College of Ceramics at Alfred University and is a lifelong artist who has studied and taught many mediums including, but not limited to glassblowing, neon, wood, drawing and watercolor. Despite  that block printing is one of the few mediums she has not formally studied, the allure of it inspires her to teach and explore it further every day. She is the co-host of @printersolstice, a prompt-based printmaking campaign on Instagram that inspires printmakers around the world to create during the winter solstice and is also a Speedball Demo Artist.
Shepherd & Maudsleigh Studio gratefully acknowledges the generous support of Speedball Art
This class is limited to 8 attendees. Free parking is provided. All levels welcome.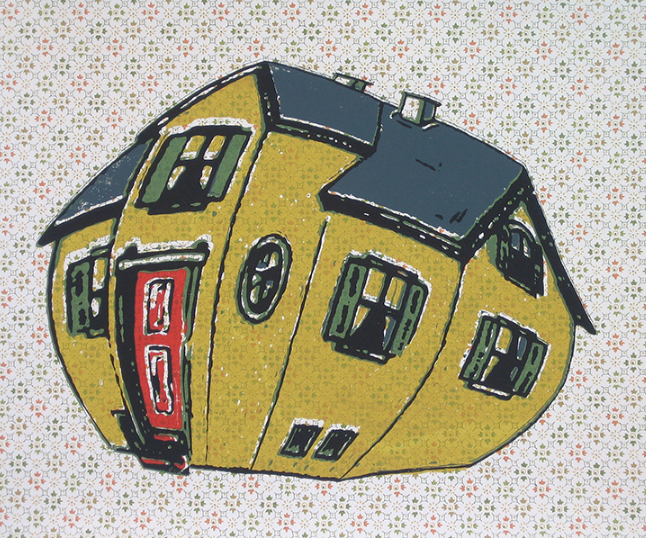 Photoshop for Printmakers (mixed media, painters, etc.)
Class meets once a week in person for 4 weeks
Sundays, February 12 – March 5th, 10:00 – 12:00
with additional "office hours" TBD, at the convenience of attendees
$300
This is the perfect class for people who are totally new to Photoshop. Photoshop is a rich, deep and wide program but you likely need only a core group of commands to execute what you require for your art practice.  Online tutorials generally cover more material than you really need and are too fast paced for beginners. You don't have to be very computer savvy to use Photoshop in a limited way that suits most artists' needs. You do need to make some time for practice between classes.
This is not a class for graphic designers, web designers or photographers. However, if you want to prepare your images for collage, silkscreen, photo etching, transfers, etc. this class is a good choice.  The pace will be slow, with lots of review and homework so that you can practice using your new skills.  The instructor will be available for virtual "office hours" between classes for questions and problem solving.
We will cover how to:
Scan

Size, crop, flip, invert and rotate images

Change images from color to black and white

Adjust contrast

Manage layers and "history"

Prepare images to print

Paste and collage images
Participants will need to download Photoshop, which is available by monthly subscription or by the year. Photoshop "Elements" is not recommended for this class. Buy online from Adobe.  Please contact the instructor with questions.
What people are saying about our workshops
"This is an amazingly equipped and organized space."
"The instructor did a great job describing things and expanding on ideas."
"Detailed explanations, step by step, lots of time and attention spent on individuals' projects/ideas."
"Terrific, very thoughtful and responsive to each member of the group!"
"I loved how Liz explained but encouraged us to experiment and not to be too fussy."
"What a set-up here in Newton for a printmaker!"