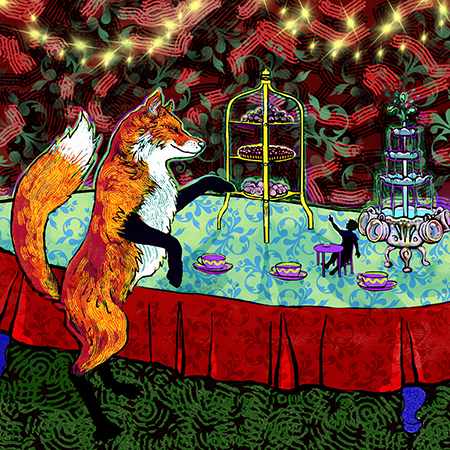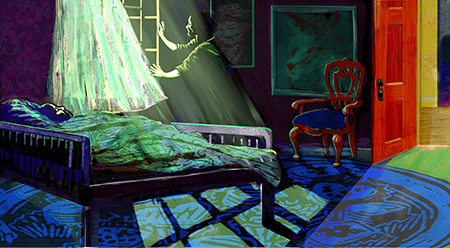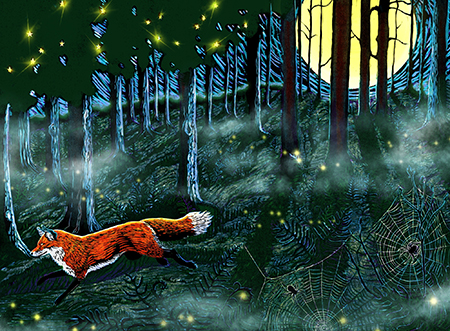 Artist Biography

Alison studied painting at Bard College, then drew "underground comix," experimented with non-traditional media, and fell in love with relief printing, only to quit making art entirely in the early 90s. She's been relearning, retooling, and burnishing her chops since 2015 while creating relief-print and digital illustrations for a children's book about a magical fox with an agenda. Planned post-book work will combine multiple non-digital media to celebrate everyday miracles that might otherwise go unnoticed.
Artist Statement

I aspire to reflect the intensity and strangeness of the everyday in moments when daily drabness crosses into glorious otherness with layers of barely seen associations peeking through. I'm interested in developing a semi-figurative, semi-narrative "printerly paintmaking" that exploits the possibilities offered by multimedia mashups: direct brushwork + relief printing + digital art + stencils + silkscreen + whatever else comes to hand.
My influences include many painters (Egon Schiele, Erin Hanson, Susan Abbott); relief printmakers (Lynd Ward, William Rice); illustrators (Ravi Amar Zupa, Maxfield Parrish); graphic novelists (Art Spiegelman, Gary Panter); and graffiti (Shepherd Fairey) and tattoo artists.
Online