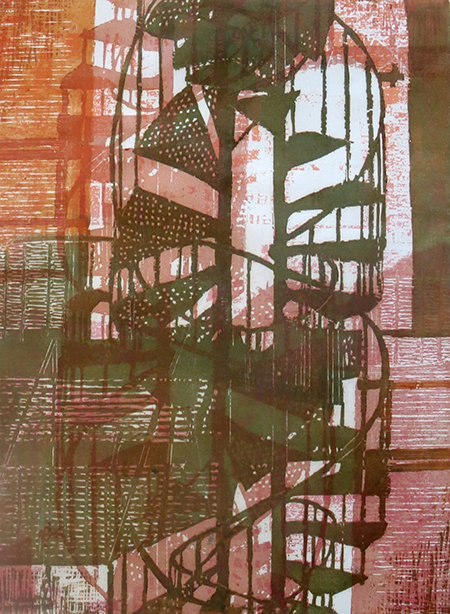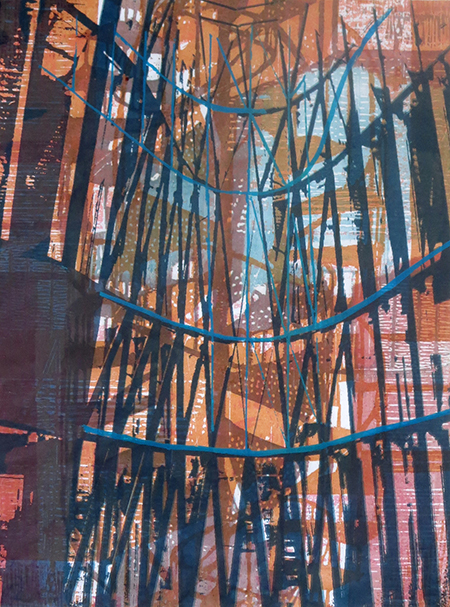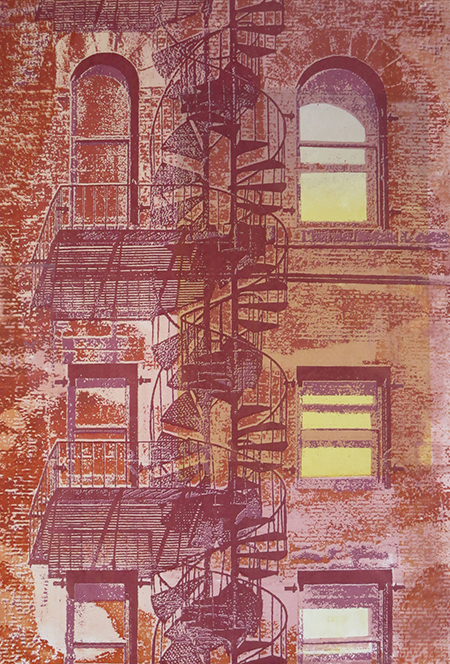 Artist Statement
Through my prints I respond to objects in my surroundings; textures, colors and the play of light.  I try to express the uniqueness or essence of things that we see everyday but are often overlooked.
I love using different processes to find the one that will best serve my vision.
Artist Bio
I returned to college later in my life to complete my undergraduate degree as a painting major.  I realized what had been missing in my life. What a joy to be back in the studio with fellow artists, thinking, creating. A monotype workshop propelled me on a printmaking pathway.
I went on to get a Post Baccalaureate degree from Brandeis University. I have participated in residencies in Vermont, Italy and Greece. These were wonderful and productive times. As a member of the Boston Printmakers and the Monoprint Guild of New England I continue to learn and be inspired by the many wonderful artists within my print community.
Online